Agile Portfolio Management
Evolutionary Organisations
AgileWerk is an international Agile knowledge partner.
"

Paul, I'm grateful for the knowledge and

experience you contributed to this article. Thank you again for your time and insights.

 Darrell Rigby

"
Innovation
Cutting edge technology is often developed and produced with old, inflexible organisational structures that are more than 150 years old. As a result, many of these crucial innovations are brought too late to the market missing their momentum. AgileWerk helps companies in applying  the latest organisational methods accelerating this process. For example, AgileWerk has helped the German car industry to find the right approach to accelerate their speed of innovation.
AgileWerk founder Paul Takken
[interview in Dutch]
What happens when you introduce the (Dutch) Agile philosophy to the German automotive industry?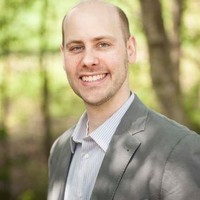 Joe Justice: "Paul Takken is one of the world's top consultants for Scrum inHardware. His teams hold world records for speed (Nurburgring),innovation (exo-skeleton) and business impact (banking, big autoboardroom work and down). I'm honored to work with him andrecommend him without question."